Sarah and Ben got married in February 2019 at the stunning Brinsop Court. It was a day full of fun and we served the perfect menu for a glorious winter day. We are thrilled to share some photos of the day taken by Marta May, along with an interview with the couple themselves.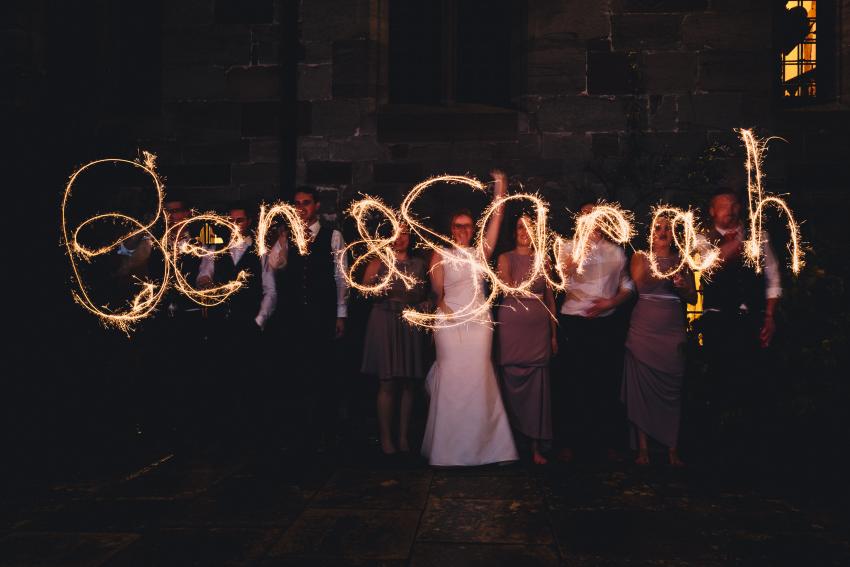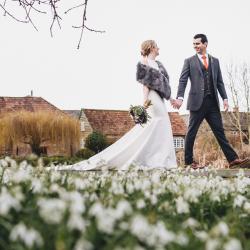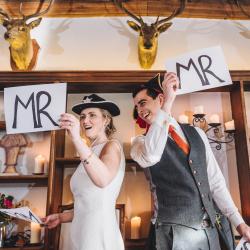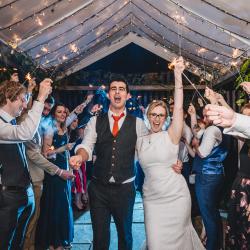 Was there a theme behind your wedding?
There was no theme as such other than embracing the cosiness of a winter wedding. The lovely fires, mulled wine and cider, and a hearty winter meal. We were keen to use the warm rich colours of winter but without a specific theme, so we could have a variety of colourful things throughout our day but use what was available at that time of year and source it locally.
What other local suppliers did you use?
Beer from Wobbly Brewery and Hobson's Brewery, cider from Celtic Marches, Marta May for photography, the Herefordshire Flower Studio for flowers, Amy Bemand for hair, and Grace Beauty for make-up. The Lightmen band were from the West Midlands but were fab too.
What was the highlight of the day for you both?
Sarah - Our first dance was my highlight, as everyone sang along to it being played beautifully by the band. 
Ben - I enjoyed the fun and games at the wedding breakfast as everyone had such a good time, laughing and joining in, which was great to look down the tables and see the facial expressions of all our friends and family.
What was your favourite part of the menu?
We couldn't say between the spiced butternut squash soup and the pork sharing joint with stuffing, cider sauce and all the trimmings of a roast dinner in winter - neither could not be faulted and our guests were all very complimentary afterwards. (But we loved the roast potatoes!)
What advice you would give to anyone planning their wedding catering?
Go to AtoZest! They planned everything down to a T and the food was devine. We enjoyed their company so much, so we'd always say go with someone that listens to your opinions and that you can have a laugh with. It makes the whole process so much easier and less of a stressful task.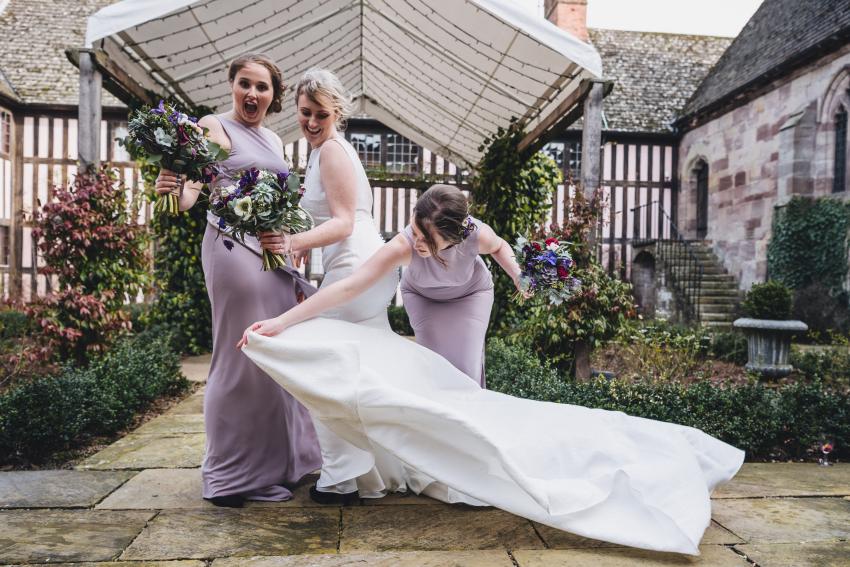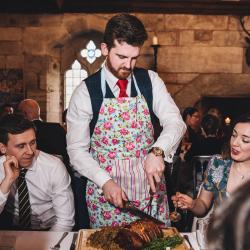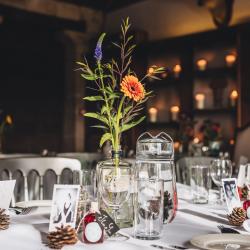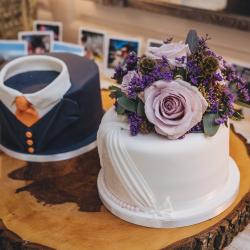 Starter:
Butternut Squash Soup with Toasted Almonds, Amaretto Creme Fraiche and Chilli Croutons
Main Course:
Roasted Loin of Gloucester Old Spot Pork, Crispy Crackling and Apple and Cider Sauce and Jugs of Gravy, Bowls of Savoy Cabbage, Roasted Beetroots, Carrots, Parsnips and Garlic and Roasted Potatoes with Garlic and Thyme
Desserts:
Winter Crumble with Jugs of Custard
Venue: https://www.brinsopcourt.com
Photography: https://martamayphotography.co.uk
Feeling inspired? Why not get in touch to discuss your own fabulous feast.
Enquire