One of the highlights of the year over at Land Rover Experience Eastnor is the annual TREK event. 
We have spoken to Jo Davies, Deputy Venue Manager at LRE Eastnor who explains what TREK is and how A to Zest are involved. 
"For the past 5 years Jaguar Land Rover Experience has hosted an event unlike any other, teams from across the globe congregate to compete in a challenge of epic proportion. Embracing the true Spirit of Adventure, truly going Above and Beyond and understanding the Art of Performance.
This three day competition certainly sets the men from the boys and whilst winning is everything to those involved, the journey along the way proves how events like this offer a huge opportunity to Learn, Share and Develop.
Competition is rife, but whilst every team strives to take home the bragging rights of being The Winner, all teams win in the sharing of knowledge and the making of new friendships.
It's events like these that make our instructors some of the best in the world, it's how we create Experiences that our Customers Love for Life. Only by investing in our people can we create a workforce to be proud of."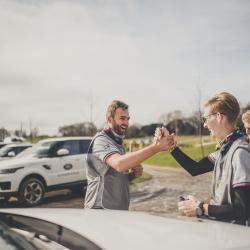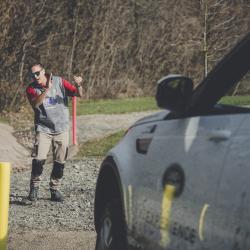 "During the event our teams experience the thrill of track driving, off road driving and some rather problematic scenarios to deal with. All in the safe guidance of the Land Rover Experience Eastnor crew and our fantastic catering team, AtoZest. As they say an army marches on its stomach and we wouldn't entrust our 'army' to anyone else.
The gruelling 3 days close with a banquet fit for kings, where all teams unite in the shared experiences, exchanging stories and email addresses, the event is over but the memories will live on and the knowledge is taken back to all 4 corners of the globe.
As the hosting team we take pride in sharing our fantastic venue with our global colleagues and we don't stop there. The activities devised for our instructors, to forge better working relationships and understand effective team work are available to all. We have devised a number of event packages to incorporate all the learning and fun."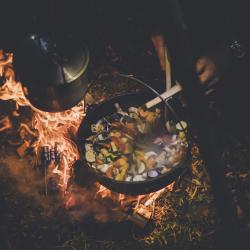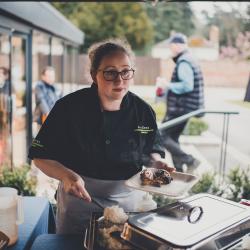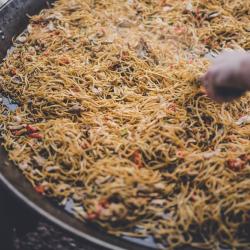 Feeling inspired? Why not get in touch to discuss your own fabulous feast.
Enquire