Creating Unique Corporate Experiences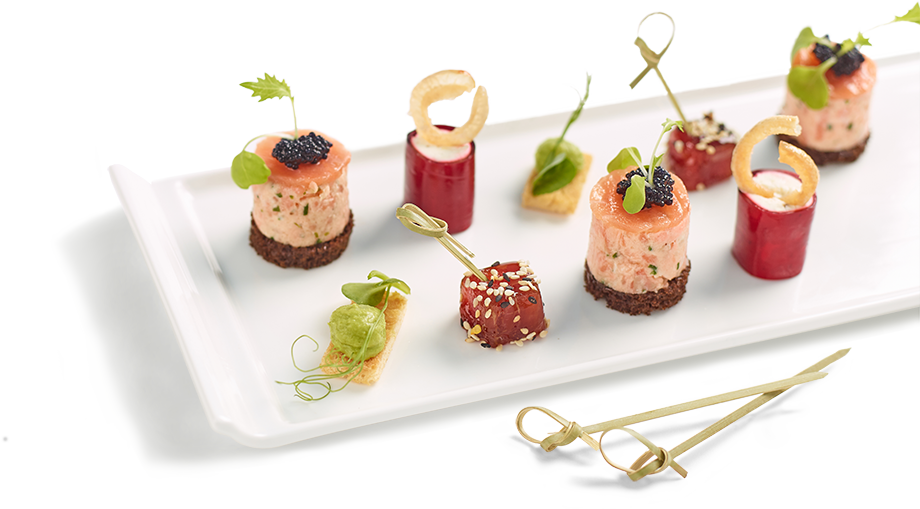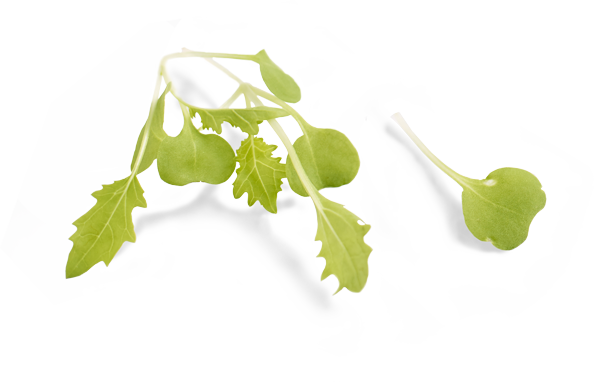 From intimate corporate away days and private shoots, to charity balls and corporate dinners for 500 guests, our focus is on creating unique experiences for our clients and their guests.
Our planning team will work with you to create bespoke menus to compliment the theme of your event. Whether you are looking for campfire cooking, imaginative buffets, live big pan kitchens or even a 'Ready Steady Cook' immersive experience, we are confident that we can design something inspiring to fit your brief.
We specialise in gluten and dairy free inclusive menus, ensuring all guests, no matter what their allergies or intolerances, experience the very best of cuisine.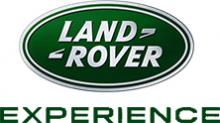 Land Rover Experience Corporate Events
Since 2012 A to Zest has been very proud to provide the catering for Land Rover's flagship Experience Centre based at Eastnor Castle, Herefordshire. We have had many exciting challenges along the way including night time campfire dinners and barbecue lunches deep in the woods.

In 2013 Land Rover Experience Eastnor played host to the global launch of the brand new Range Rover Sport - needless to say, there were a few hundred hungry mouths to feed.

Hereford Cathedral Nave Dinner
Catering for 350 people always needs careful planning not least when your kitchen is a transept!

Installing gas burner ovens in such a historic building; ensuring hot food is served from one end of the cathedral to another; timing service precisely to coincide with a busy event schedule, these were some of the challenges that we met to ensure a successful Hereford Cathedral Charity Nave Dinner.
Menu Inspiration
Below we have created a selection of suggested menus. They have been assembled to create an ideal balance between flavours, textures and seasonal produce.
PLEASE NOTE THAT OUR SELECTIONS ARE ONLY SUGGESTIONS, FEEL FREE TO MIX AND MATCH COURSES TO DESIGN YOUR OWN PERFECT MENU.
Download full menu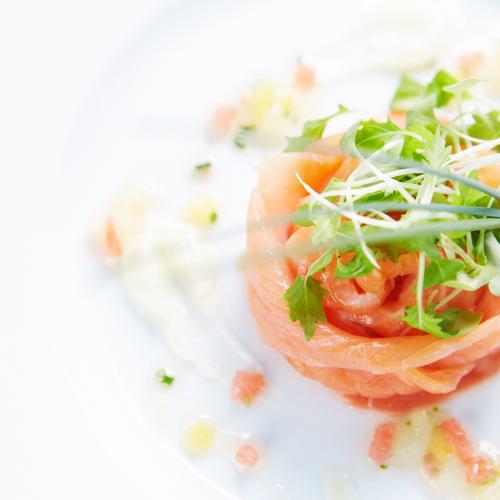 Classic Herefordshire
Canapés

Pea, Pecorino & Mint Purée served on a Crostini

Beetroot Cured Salmon served on Pumpernickel Bread with Sour Cream & Chives

Rare Herefordshire Beef & Celeriac Rémoulade served on a Truffled Croute

First course

Tîan of Salmon served with a Citrus Dressing

Main course

Beef Two Ways.
Braised Shin & 54°C Sous Vide Sirloin served with Celeriac Dauphinoise Potatoes, Fine Green Beans & a Rich Red Wine Jus

Dessert

Herefordshire Pear & Frangipane Tart served with Vanilla Bean Ice Cream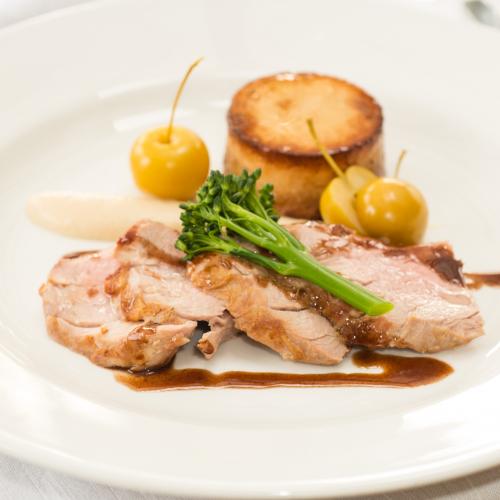 Modern Classics
Canapés

Panko Breadcrumb Smoked Haddock Mini Croquettes served with Pea Purée

Crispy Buttermilk Chicken served with a Creole Mayonnaise

Celeriac & Herefordshire Apple Velouté Shots topped with Crushed Candied Walnuts

First course

Confit Duck & Pistachio Terrine served with Pickled Kumquat & Shizo Leaf Salad

Main course

Tenderloin of Herefordshire Pork served with Parsnip Purée, Poached Baby Apple, Fondant Potato & a Thyme Jus

Dessert

Vanilla Panna Cotta served with a Black Cherry & Vanilla Bean Compote & a Bitter Chocolate Tuile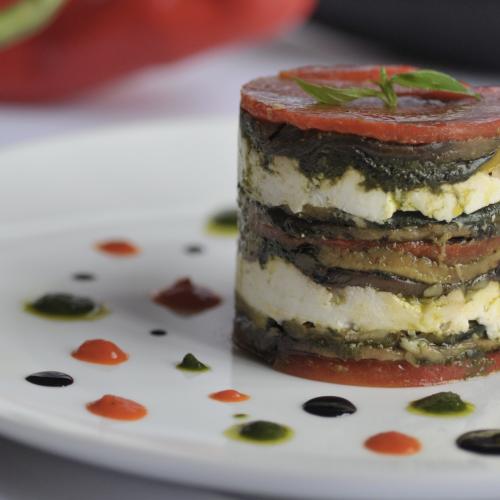 Summer Elegance
Canapés

Seared Halloumi & Watermelon Skewers served with a Mint Dressing

Duo of Salmon.
Poached & Cold Smoked Salmon served with Crème Fraîche & Onuga Caviar

Tempura of Prawns served with Sweet Chilli & Cucumber Dipping Sauce

First course

Goats' Cheese, Mediterranean Vegetable & Basil Pesto Terrine

Main course

Roasted Loin & Rib of Marches Lamb served with Rosemary Pommes Anna, Braised Peas, Bib Lettuce and a Sage Scented Jus

Dessert

Glazed Lemon Tart served with a Raspberry Coulis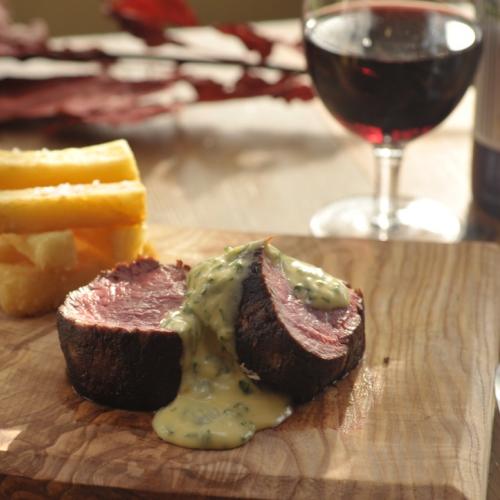 Rustic Comfort
Canapés

Home Made Miniature Burgers served in a Sesame Bun topped with Tomato Relish

Ricotta, Roasted Cherry Tomato & Fresh Basil Pesto served on a Parmesan Shortbread

Crispy Buttermilk Chicken served with a Creole Mayonnaise

First course

Lemon, Vodka & Mascarpone Risotto served with Thyme Butter and Toasted Almonds

Main course

Roasted Fillet of Herefordshire Beef served with Home Made Triple Cooked Chips, Roasted Vine Tomatoes, Watercress & Rocket Salad & Béarnaise Sauce

Dessert

Cappuccino Semifreddo served with Baby Doughnuts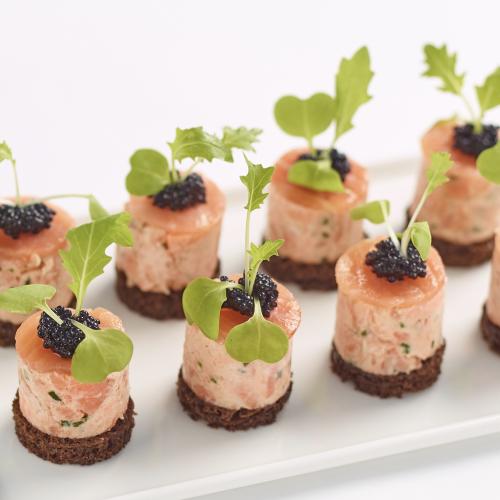 Stylish Pescatarian
Canapés

Duo of Salmon.
Poached & Cold Smoked Salmon served with Crème Fraîche & Onuga Caviar

Pea, Pecorino & Mint served on a Crostini

Seared Halloumi & Watermelon Skewers served with a Mint Dressing

First course

Cajun Crab Cake served with a Mango, Avocado & Coriander Salsa & a Fresh Lime & Mizuna Leaf Salad

Main course

Pan Roasted Fillet of Salmon served with Crushed Dill New Potatoes, Charred Leeks & Green Sauce

Dessert

Earl Grey Tea Parfait served with Honey Jelly & Chai Espuma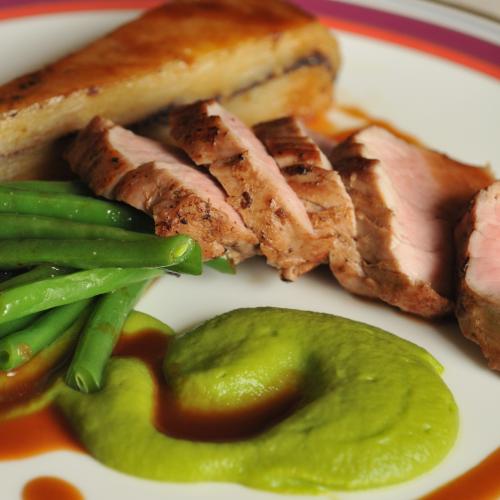 From The Herefordshire Countryside
Canapés

Mini Herefordshire Sausages glazed with Wholegrain Mustard, Soy & Honey

Goats' Cheese Tempura served with Gremolata, Preserved Lemon & Red Onion Marmalade

Rare Herefordshire Beef & Celeriac Rémoulade served on a Truffled Croute

First course

Chicken Liver Parfait served with Green Tomato Chutney, Micro Leaf Salad & Artisan Breads

Main course

Pan Roasted Pork Loin served with Black Pudding Boulangère Potatoes, Hereford Apple Purée, Fine Beans and a Fino Sherry Sauce

Dessert

Baked Vanilla Cheesecake served with Salted Caramel Sauce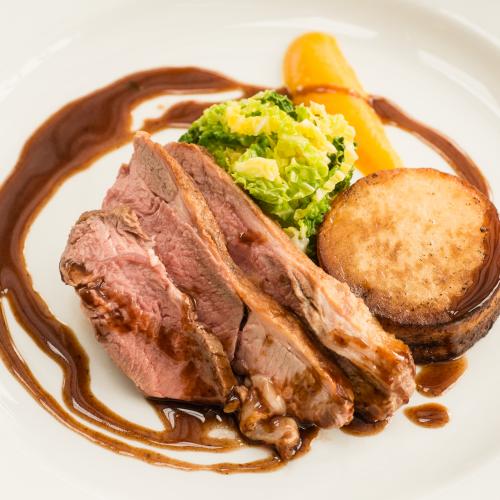 Gluten Free Spring Menu
Canapés

Crispy Buttermilk Chicken served with a Creole Mayonnaise

Mini Duck Terrine served on a Crisp Rice Flour Pancake topped with Sweet & Sour Plum Ketchup & Chervil

Duo of Salmon.
Poached & Cold Smoked Salmon served with Crème Fraîche & Onuga Caviar

First course

Cajun Crab Cake served with a Mango, Avocado & Coriander Salsa & a Fresh Lime & Mizuna Leaf Salad

Main course

Roasted Rump of Lamb served with Savoy Cabbage, Fondant Potato, Onion Soubise & a Rosemary Scented Jus

Dessert

Earl Grey Tea Parfait served with Honey Jelly & a Chai Espuma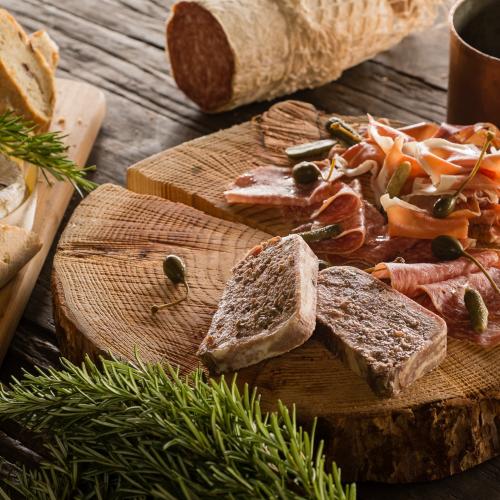 Italian Country Table
Canapés

Prosciutto & Parma Ham Arancini served with Roasted Tomato Relish

Ricotta, Roasted Cherry Tomato & Fresh Basil Pesto served on a Parmesan Shortbread

Pea, Pecorino & Mint served on a Crostini

First course

Sharing Platters of:
Cured Hams & Salami, Sun Blushed Tomatoes, Buffalo Mozzarella & Wild Rocket Salad, Chargrilled Artichokes & Red Peppers, Oregano Marinated Olives, Italian Breads served with Extra Virgin Olive Oil & Aged Balsamic Vinegar Dipping Pots

Main course

Rolled & Stuffed Belly Of Pork served with Chive Gnocchi, Sun Blushed Tomato & Cavolo Nero Pesto

Dessert

Neopolitan Ice Cream Sundae topped with Crushed Amaretti & Frangelico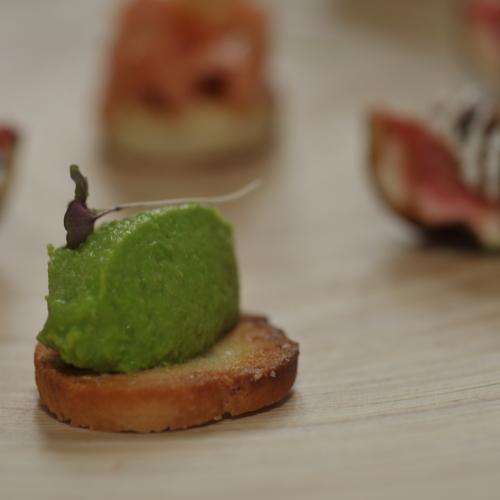 Classic Vegetarian
Canapés

Seared Halloumi & Watermelon Skewers served with a Mint Dressing

Pea, Pecorino & Mint Purée served on a Crostini

Ricotta, Roasted Cherry Tomato & Fresh Basil Pesto served on a Parmesan Shortbread

First course

Beetroot Risotto served with a Parsley Salad & Horseradish Crème Fraîche

Main course

Vegetarian Wellington.
Caramelised Red Onion Layered with Baby Spinach, Wild Mushrooms & Thyme served with a Braised Cherry Tomato Sauce

Dessert

Classic Lemon Posset served with Fresh Strawberries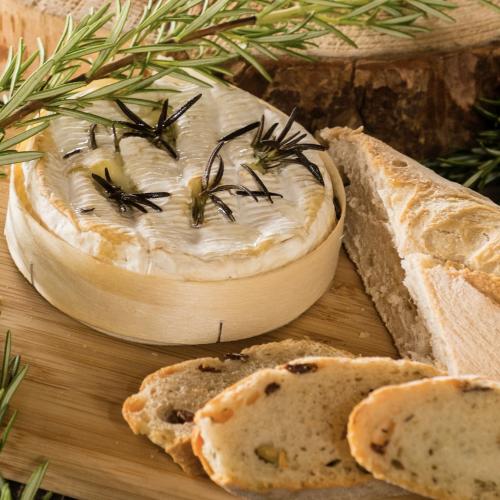 Classic Continental
Canapés

Ricotta, Roasted Cherry Tomato & Fresh Basil Pesto served on a Parmesan Shortbread

Langoustine Bisque Shots topped with Vanilla Foam

Parmesan & Prosciutto Arancini served with Roasted Tomato Relish

First course

Rosemary & Garlic Baked Camembert served with Sourdough Bread

Main course

Lemon & Thyme Roasted Chicken Breast served with Niçoise Vegetables & a Roasted Cherry Tomato Sauce

Dessert

Home Made Tiramisu Pots served with Coffee Granita & Mascarpone Sorbet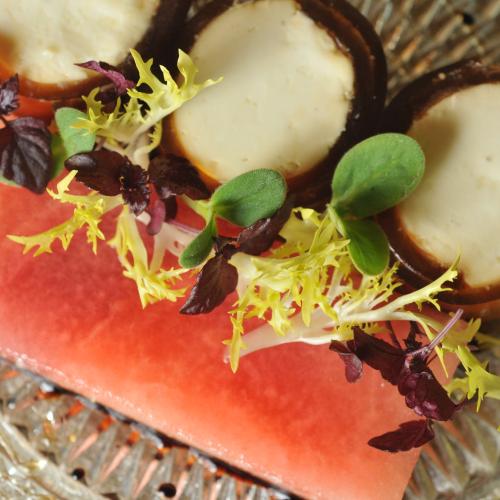 Nut Free Summer Menu
Canapés

Panko Breadcrumb Smoked Haddock Mini Croquettes served with Pea Purée

Chicken, Mango & Lime Noodle Salsa served on a Thai Cracker

Langoustine Bisque Shots topped with Vanilla Foam

First course

Whipped Goats' Cheese wrapped in Honey Cannelloni served with Watermelon & Aged Balsamic Vinegar

Main course

Hake served with Crushed Pink Fir Potatoes, Pea & Bacon Fricassée & a Buerre Blanc Sauce

Dessert

Vanilla Panna Cotta served with a Black Cherry & Vanilla Bean Compote & a Bitter Chocolate Tuile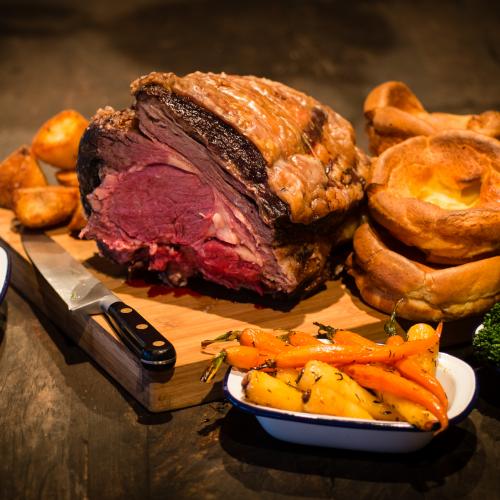 Rustic Dining To Share
Canapés

Slow Braised Pork Belly served with an Apple & Vanilla Compote & Crispy Crackling Matchsticks

Tempura of King Prawns served with a Sweet Chilli & Cucumber Dipping Salsa

Gruyère & Chive Croquettes

First course

Home Made Herb Flatbreads served with Baba Ganoush, Black Olive Tapenade & Roasted Garlic Houmous Dipping Pots

Main course

To Carve at the Table:
Whole Striploin of Herefordshire Beef
Served with:
Garlic & Thyme Roasted New Potatoes, Roasted Root Vegetables, Tenderstem Broccoli & Salt Baked Beetroot

Dessert

Trio of Lemon Desserts.
Limoncello Posset, Lemon Polenta Cake & Rich Lemon Curd Meringue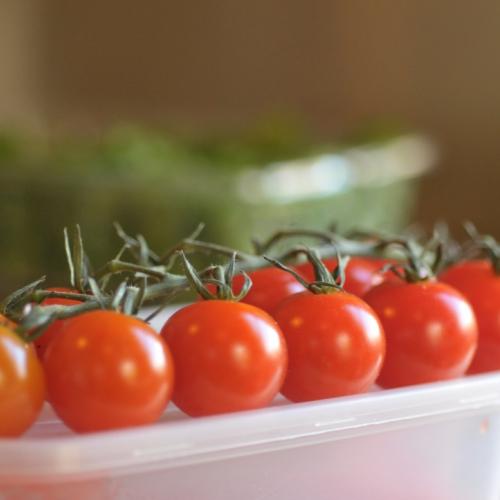 Italy & Iberia
Canapés

Manchego & Chive Croquettas

Gazpacho Shots served with Diced Cucumber Jelly & Basil Oil

Ricotta, Roasted Cherry Tomato & Fresh Basil Pesto served on a Parmesan Shortbread

First course

Lemon, Vodka & Mascarpone Risotto served with Thyme Butter & Toasted Almonds

Main course

Ballotine of Chargrilled Courgette, Mint & Goats' Cheese served with a Slow Roasted Red Pepper Sauce

Dessert

Fino Sherry & Lemon Syllabub Trifle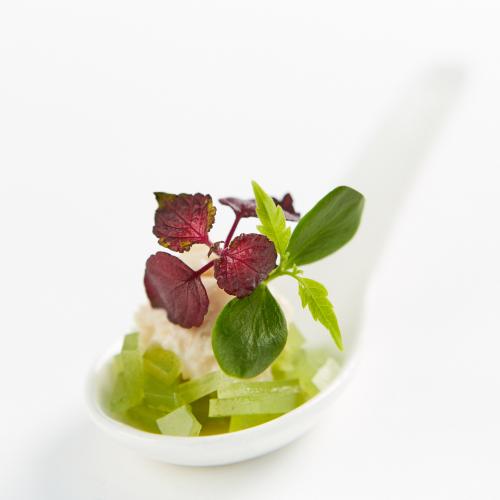 Asian Inspired
Canapés

Chicken, Mango & Lime Noodle Salsa served on a Thai Cracker

Mini Duck Terrine served on a Crisp Rice Flour Pancake topped with Sweet & Sour Plum Ketchup & Chervil

Tuna Ceviche served with Sesame Seeds, Wasabi & Avocado Salsa

First course

Langoustine Tom Yam

Main course

Crispy Duck Breast served with Pak Choi & Black Bean Salad dressed with a Lime & Ginger Vinaigrette

Dessert

Passion Fruit Brûlée Rice Pudding served with a Mint & Mango Sugar
Innovative Vegan
Canapés

Celeriac & Herefordshire Apple Velouté Shots topped with Crushed Candied Walnuts

Crushed Pea & Mint served on a Crostini

Roasted Beetroot & Garlic Houmous served on a Flatbread Croute

First course

Fricassée of New Season Garlic Greens, Wild Mushrooms and Confit Red Onion served on Chargrilled Sourdough Bruschetta

Main course

Chickpea, Lime, Tamarind, Chilli & Coriander Curry served with Coconut Rice

Dessert

Pimm's Agar Agar Jelly served with Fresh Green Apple Sorbet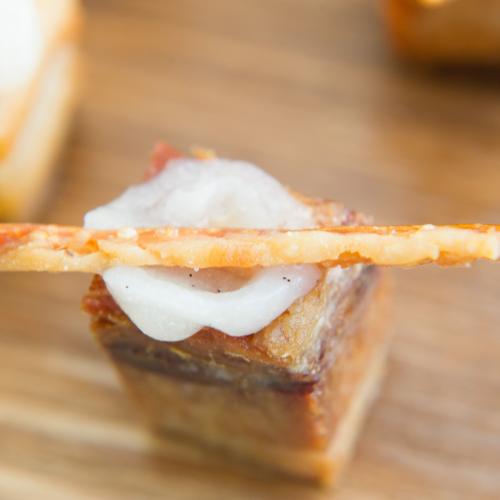 Autumnal Abundance
Canapés

Slow Braised Herefordshire Pork Belly served with Apple & Vanilla Compote and Crispy Crackling Matchsticks

Gruyère & Chive Croquettes

Wild Mushroom Soup Shots topped with Tarragon Foam

First course

Warm Shropshire Blue Tartlet served with a Saffron Infused Williams Pear Salad & Candied Walnuts

Main course

Pan Seared Guinea Fowl wrapped in Smoked Bacon served with Thyme Roasted Anya Potatoes, Tenderstem Broccoli and a Creamy Wild Mushroom Sauce

Dessert

Chocolate Trio.
Milk Chocolate Jelly, 85% Cocoa Chocolate Pavé & White Chocolate Ice Cream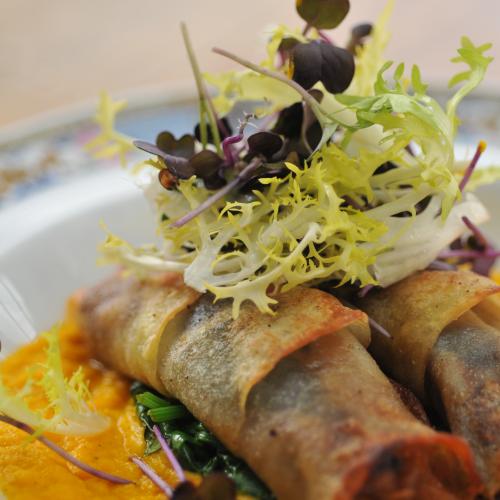 Contemporary Vegetarian
Canapés

Goats' Cheese Tempura served with Gremolata, Preserved Lemon & Red Onion Marmalade

Herefordshire Asparagus Velouté Shots served with a Soft Poached Quail's Egg

Mini Tomato, Basil & Pine Nut Baklava

First course

Golden & Candied Beetroot served with Goats' Cheese Snow, Fresh Peas & Pea Shoots

Main course

Confit Onion, Roasted Aubergine & Potato Cannelloni served with Sautéed Spinach, Whole Baby Carrot & a Cardamom & Vanilla Sauce

Dessert

Chocolate Torte served with Kirsch & Black Cherry Ripple Ice Cream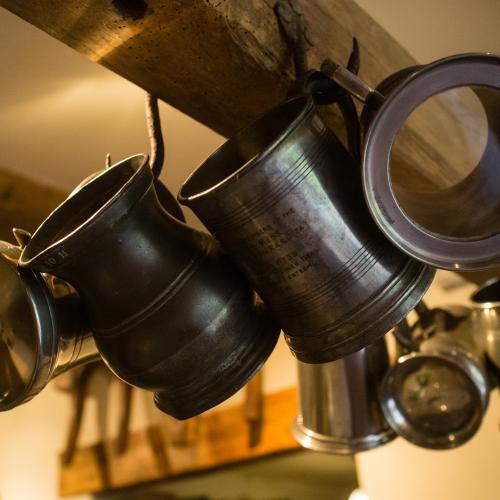 Old English Heritage
Canapés

Mini Herefordshire Pork Sausages served with Wholegrain Mustard Mashed Potato

Rare Herefordshire Beef Sirloin & Celeriac Rémoulade served on a Truffled Croute

Parsnip Custard Tartlets served with Seared Pigeon & Diced Rhubarb

First course

Herefordshire Ham Hock Terrine served with Home Made Piccalilli and Sourdough Bread

Main course

18 Hour Slow Braised Ox Cheek served with Horseradish Mashed Potato, Whole Baby Carrots and a Rich Red Wine Gravy

Dessert

Strawberry & Lemon Posset topped with Mint Sugar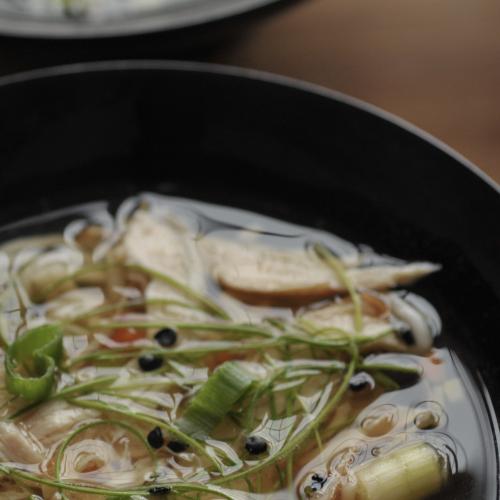 Vegetarian With Asian Spice
Canapés

Tempura of Vegetables served with Sweet Chilli & Cucumber Dipping Sauce

Ginger, Mango & Lime Salsa served on a Thai Cracker

Chilli & Sweet Potato Mini Samosas

First course

Shiitake Tom Yam

Main course

Spicy Butternut, Kimchi & Spinach Curry served with Saffron Pilau Rice

Dessert

Yuzu Ice Cream served with Raspberry Crumb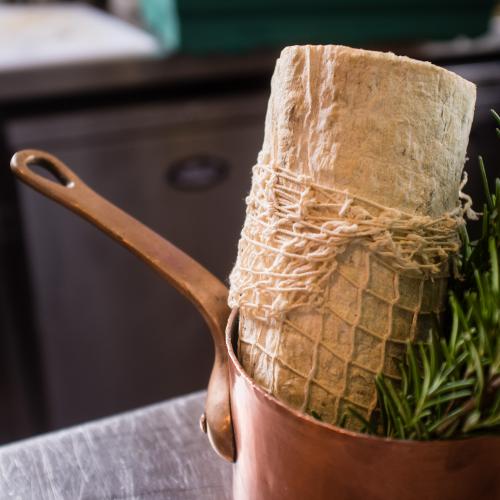 Dairy Free Country Flavours
Canapés

Mini Herefordshire Sausages glazed with Wholegrain Mustard, Soy & Honey

Home Made Mini Burger served in a Dairy Free Sesame Seed Bun topped with Tomato Relish

Beetroot Cured Salmon served on Pumpernickel Bread with Lime Marmalade

First course

Confit Duck & Pistachio Terrine served with Pickled Kumquat & Shizo Leaf Salad

Main course

Loin of Herefordshire Pork served with Al Forno Potatoes, Wilted Spinach & a Champagne & Portobello Mushroom Sauce

Dessert

Sauternes Poached Peaches served with Brown Sugar, Lemon Thyme & Raspberry Soup & an Almond Biscotti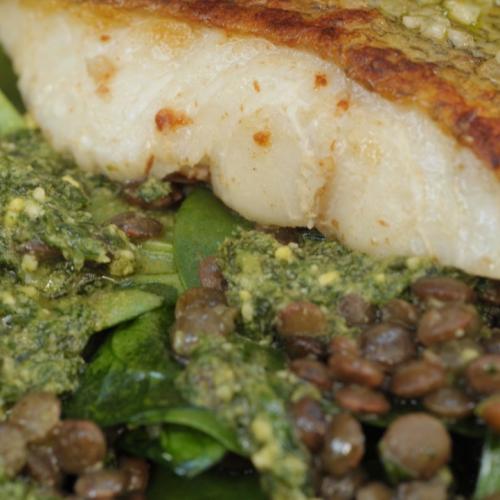 Gluten Free Winter Warming Dishes
Canapés

Mini Herefordshire Gluten Free Sausages glazed with Soy & Honey

Seared Halloumi & Watermelon Skewers served with a Mint Dressing

Rice Flour Tempura of Prawns served with a Sweet Chilli & Cucumber Dipping Sauce

First course

Lemon, Vodka & Mascarpone Risotto served with Thyme Butter & Toasted Almonds

Main course

Pan Fried Loin of Cod served with Braised Mustard Lentils, Crispy Potatoes, Roasted Cherry Vine Tomatoes & a Lemon & Caper Salsa Verde

Dessert

Honeycomb & Chocolate Mousse Verrine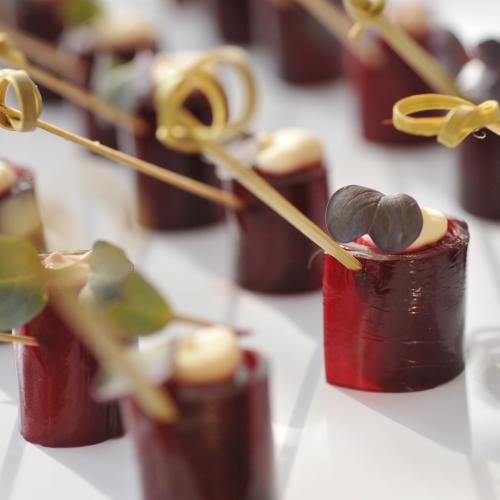 Middle Eastern Influence
Canapés

Baba Ganoush Crostini served with Amaranth Leaves

Lemon Scented Goats' Cheese wrapped in Beetroot Cannelloni

Roasted Beetroot & Garlic Houmous served on a Flatbread Croute

First course

Tomato, Basil & Pine Nut Baklava

Main course

Braised Artichoke, Preserved Lemon & Green Olive Stew

Dessert

Pistachio & Polenta Cake served with Olive Oil Jelly & Crème Fraîche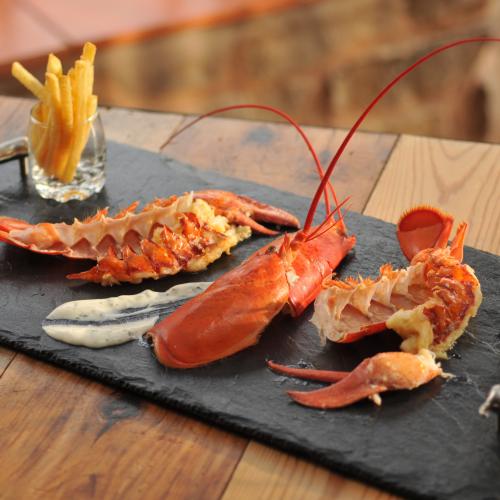 Nut Free Modern Inspirations
Canapés

Tuna Ceviche served with Wasabi & Avocado Salsa

Lemon Scented Goats' Cheese wrapped in Beetroot Cannelloni

Slow Braised Pork Belly served with an Apple & Vanilla Compote & Crispy Crackling Matchsticks

First course

Beetroot Cured Salmon served with Asparagus Velouté, Mint Oil & a Baby Leaf & Micro Herb Salad

Main course

Roasted Lobster & Frites served with Lemon Mayonnaise

Dessert

Crème Caramel served with Confit Blood Orange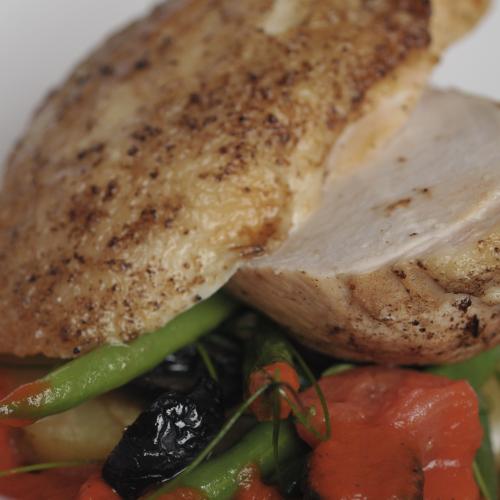 Dairy Free Flavours From Around The World
Canapés

Roasted Mediterranean Vegetables, Fresh Basil Pesto & Balsamic Dressing served on a Crostini

Slow Braised Herefordshire Pork Belly served with Apple & Vanilla Compote and Crispy Crackling Matchsticks

Tempura of Prawns served with a Sweet Chilli & Cucumber Dipping Sauce

First course

Cajun Crab Cake served with a Mango, Avocado & Coriander Salsa & a Fresh Lime and Mizuna Leaf Salad

Main course

Lemon & Thyme Roasted Chicken Breast served with Niçoise Vegetables & a Roasted Cherry Tomato Sauce

Dessert

Coconut and Cardamom Panna Cotta served with a Mango Coulis